Pamela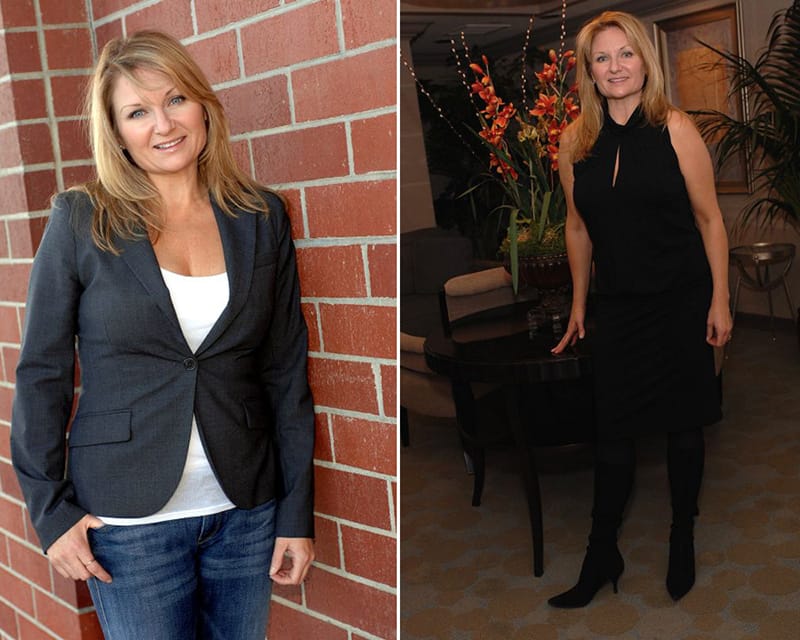 Surgery: Mommy Makeover, Bilatereal Mastoplexy/Reduction
Before Surgery: 36DD Cup
After Surgery: 36 Full C Cup
Implants: Mentor 450cc, smooth, round silicone gel. Placed underneath muscle with peri-areolar incision.
Learn More
For information regarding procedures, please click here.
Pamela's Story: My name is Pamela, I am married to a wonderful man and I am a mother of three. I have been working as a make-up artist for Estee Lauder for over eighteen years and for B.E. Kaylor Restoration in marketing. Being in the beauty industry I like to wear the latest fashions but found that I was unable to wear many of them because I was always large breasted. In addition, I have had back and neck pain, migraines and shoulder in-dents for most of my adult life. I went to see Dr. Sadrian about having a breast reduction/lift. I had done a lot of research on this procedure and chose Dr. Sadrian because of his expertise in the field. I felt very comfortable with his humble, down to earth style and kind spirit. His staff made me feel at ease and I knew from the first consultation that I was in the right office. I was surprised at how quickly I recovered and got back to my active lifestyle.
Since having surgery I am so happy and I wish I did this procedure in my twenties instead of my forties. I feel my body looks more in proportion and my neck and shoulder pains are gone. I look younger and I am now able to wear cute tops that I wouldn't dare wear a year ago. What surprised me most of all is the fact that people, men in particular are now looking at my face instead of my chest.